IEA: A massive surge in clean energy investment is vital to keep the door to 1.5°C open
Russia's invasion of Ukraine has sparked a global energy crisis. Energy security is back on the political agenda, but how does it affect the long-term agenda? Based on the IEA's World Energy Outlook 2022, Energy Technology Analyst Simon Bennett provides insights on the implications of the profound and ongoing shock to energy systems across the globe.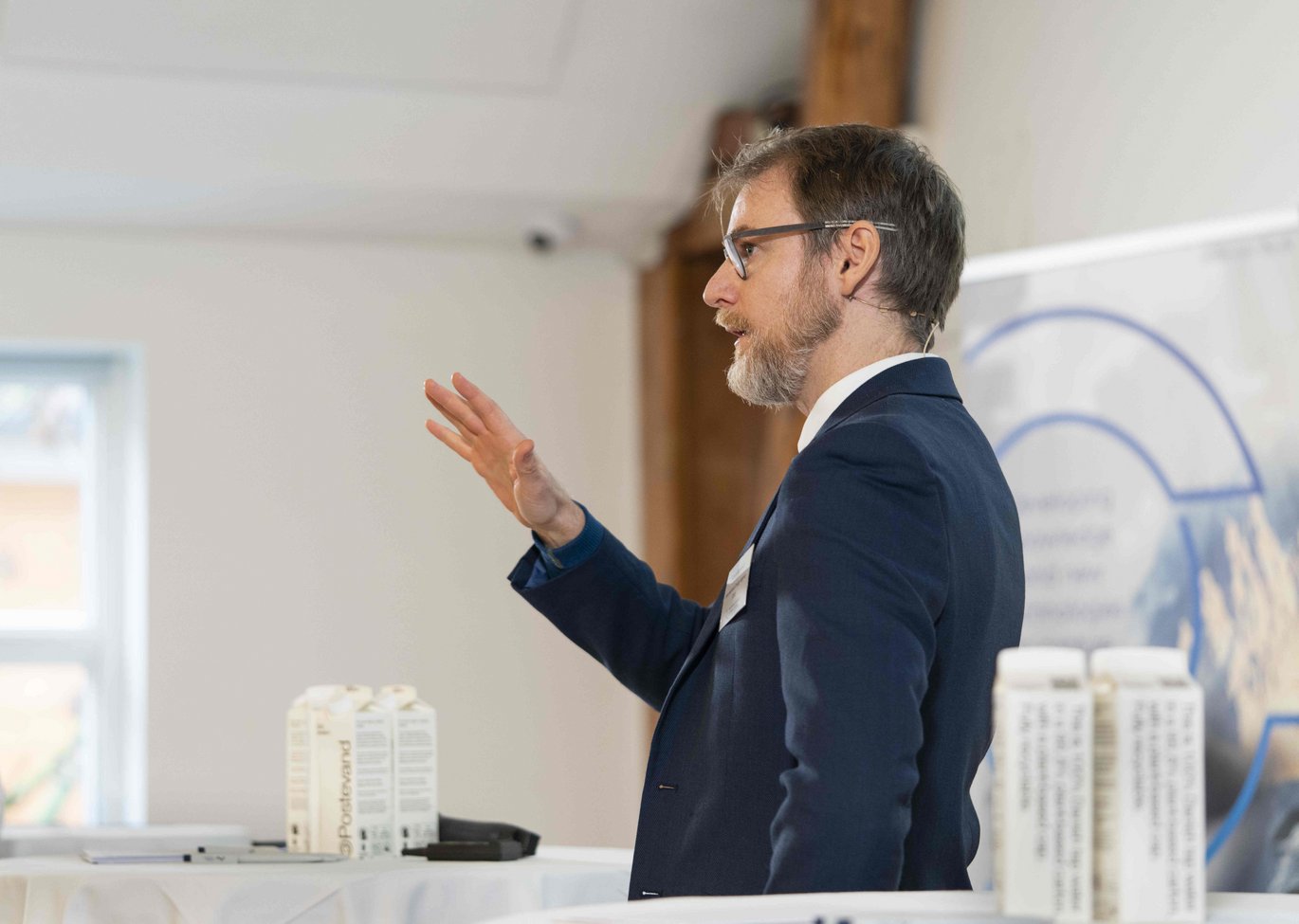 The International Energy Agency (IEA) is an all-fuels, all-technology organization. At the heart of the global dialogue, the IEA provides authoritative analysis, data, policy recommendations, and real-world solutions to enhance the reliability, affordability and sustainability of energy. The World Energy Outlook is their flagship publication, and the resent report provides deep analysis and insights on the implications of the profound and ongoing shock to energy systems across the globe.
With the IEA represented by Energy Technology Analyst Simon Bennett, participants at the CORC Carbon Forum in December 2022 was taken up to speed on what to expect of the energy markets on a short and long-term basis.
Russia's invasion of Ukraine has sparked a global crisis
Already with the pandemic, troubles were shown in global supply chains. And Russia's invasion of Ukraine has since plunged the energy sector into full-blown turmoil, cutting supplies from the world's largest fossil fuel exporter. At the same time, oil and gas markets are facing major uncertainties amid today's geopolitical upheaval resulting in high energy prices having stoked inflation and created a looming risk of global recession.
"We are currently experiencing the first global energy shock. Pressures on markets predated Russia's invasion of Ukraine, but its actions have tipped the energy sector into full-blown turmoil. Oil and gas markets are experiencing a huge amount of uncertainty and the crisis is causing severe damage to the global economy. It is also exacerbating pre-existing inflationary pressures driven by the pandemic-related pressure on supply chains and the subsequent strong and rapid recovery," Simon Bennett explains.
The last time the world experienced turmoil of a comparable scale, in the energy shocks of the 1970s where nearly all countries around the world, across both advanced and emerging market and developing economies, saw inflation rates rise to more than 6%. The current crisis is comparable in magnitude of the 1970s. But the steepness of the curve is unprecedended. And we are not sure how to come out on the other side.
"Today, we are seeing a repeat of this, but in many respects the inflationary burst is larger and more rapid than occurred in the 1970s. Countries around the world are now battling surging prices for energy and food. And it is the vulnerable that are suffering the most. For the first time in decades, the number of people around the world without access to electricity is set to rise in 2022. Because of the pandemic and the current energy crisis, 75 million people that recently gained access to electricity are likely to lose the ability to pay for it, as are 100 million people that had gained access to clean cooking," says Simon Bennett.
How will governments respond?
One of the central questions that the IEA wanted to address in this year's World Energy Outlook is whether the current energy crisis will be a help of a hinderance to move towards more sustainable and resilient energy systems. Energy security is very obviously back on the political agenda. But how does it affect the long term agenda? The question is whether today's energy security crisis is a lasting setback for the energy transition, or a catalyst for accelerated action?
"Clearly the response of policy-makers will be crucial and, as always, our outlook considers a number of different scenarios on how things could play out in the future. None of these are a forecast but include different assumptions on how governments respond and policies change in the future. A crucial test for government responses is whether it brings additional capital into clean energy, and looking at the numbers, investments in renewables have been worryingly flat!" he says.
According to the World Energy Outlook, an increase in green energy investments started to show in 2021. And this momentum is now turbo-charged by new policies. By 2030, annual clean energy investment rises above $2 trillion per year – a rise of more than 50% compared with today and a major acceleration compared with our previous projections. The biggest increases come from grids, EVs, heat pumps and clean power, and fastest growth from some key emerging technologies like batteries, low-emissions hydrogen and CCUS.
"There's one caveat though – the largest share of the increase in investment is concentrated in advanced economies, followed by China. This means that there is work to do to increase the pace of investment in emerging and developing economies," Bennett concludes.
Keeping the door to 1.5 °C open
The good news is, according to Simon Bennett, that the world is approaching a peak in fossil fuel demand even under today's policies, and that is naturally associated with a peak in emissions as well.
"In our view the improvements that we've seen with key technologies and policies have already shaved around 1°C off projected long-term warming compared to our pre-Paris Baseline – bringing this down to 2.5°C. This is obviously a better outcome than before, but still not enough to avoid severe effects from climate change. Reducing the temperature rise by another 1°C and keep it within the 1.5°C limit will be a much tougher task. But if governments follow through and implement their net zero pledges in full and on time, and if companies follow through on their own commitments in areas like aviation or shipping, then that takes us a long way. But the pathway to get emissions down to zero by 2050 and limit warming to 1.5 degrees requires even faster transition," he says.
Thus, much more is needed to get on track for net zero emissions by 2050, as the power sector is poised to lead the way and could be fully decarbonized a decade earlier with urgent actions to step up the deployment of all low-emissions sources.
Conclusions from Simon Bennet's presentation at CORC Carbon Forum:
Government responses to today's energy crisis show a major turning point towards a cleaner and more secure energy system

Russia's invasion of Ukraine is prompting a wholesale reorientation of energy trade & investment flows, leaving Russia with a much-diminished position in global energy

Global fossil fuel use has grown alongside GDP since the Industrial Revolution: putting fossil fuel demand into reverse will be a pivotal moment in energy history

A massive surge in clean energy investment is vital to keep the door to 1.5°C open; without this, avoiding renewed price volatility would require higher oil and gas investment, putting climate goals in jeopardy

Today's energy crisis provides a stark reminder of why we have to press ahead with energy transitions,
and the importance of making change inclusive, affordable and secure
>> Read IEA's World Energy Outlook 2022
>> Find out more about the CORC Carbon Forum here and watch the full event