New mission-driven center to combat climate change has opened
On Monday 13 June, the Novo Nordisk Foundation CO2 Research Center - CORC - was officially inaugurated at Aarhus University. Scientist, supporters, and collaborators of CORC came together to celebrate this special moment, and to raise their glasses to this unique, mission-driven frontrunner in lowering CO2 levels in the atmosphere.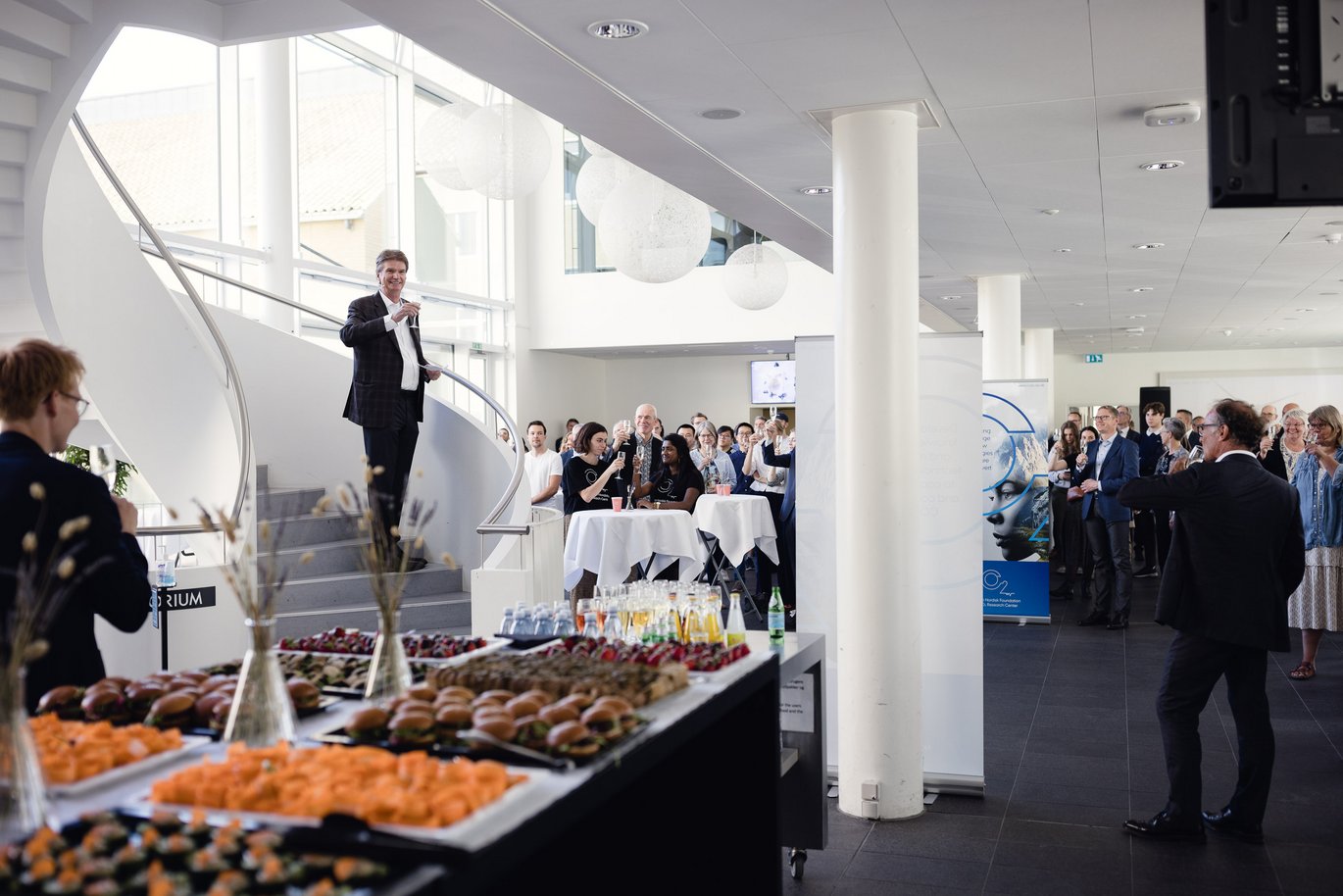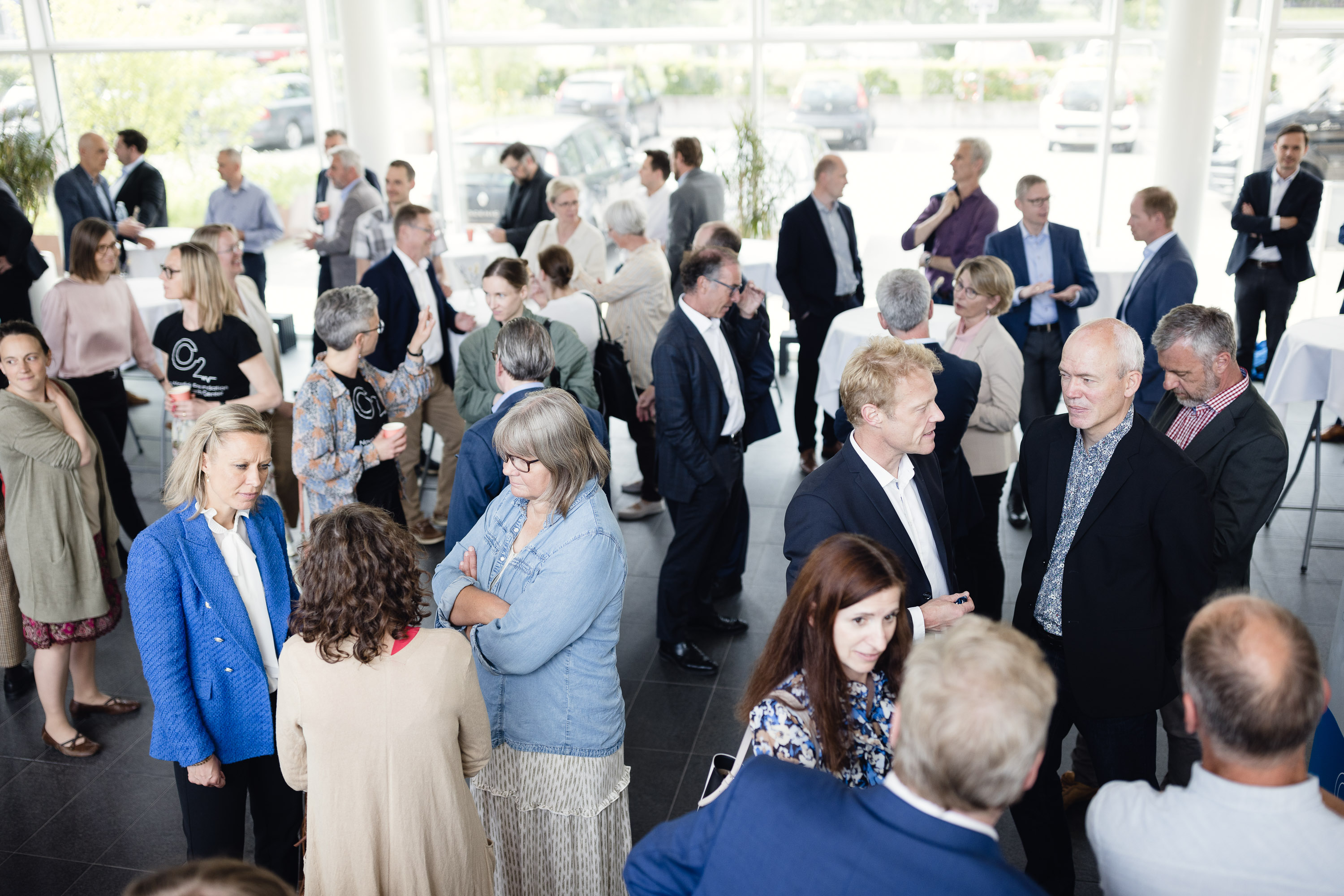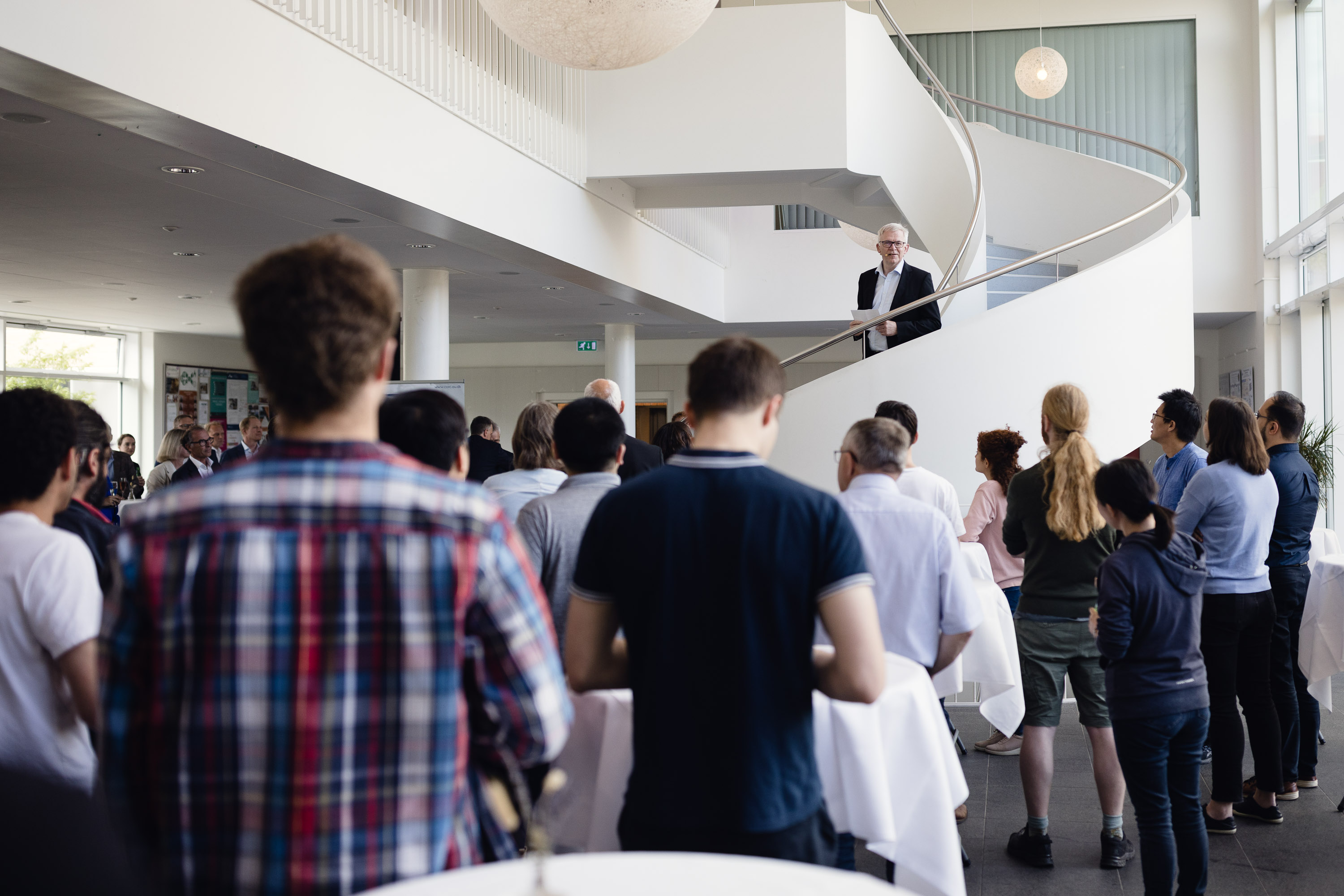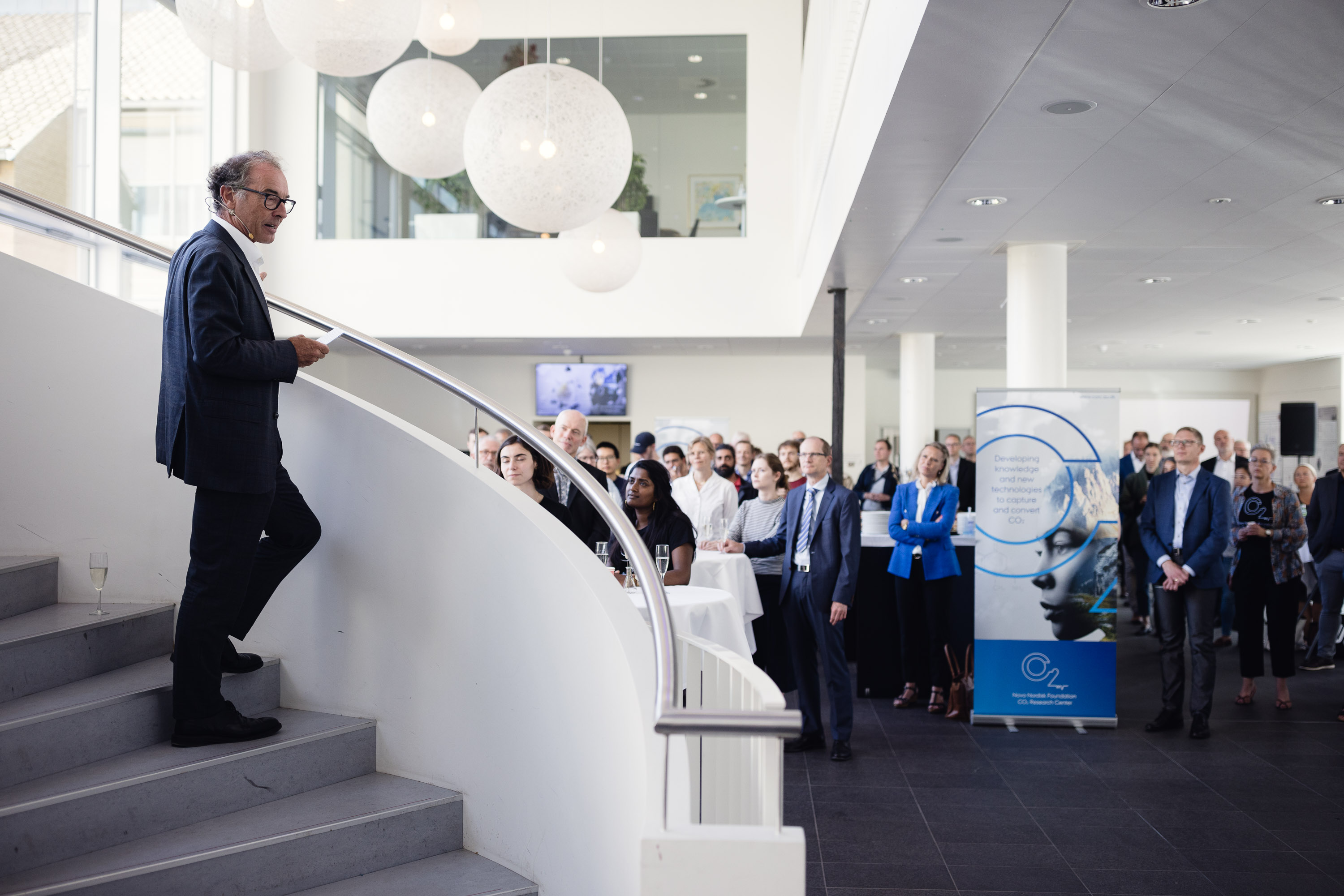 "Right now, it is difficult to imagine a more meaningful and impactful mission than combating climate change. If we succeed, if we can help restore some balance to the metabolism of our planet, we will have done a remarkable thing. Not only for ourselves, but for our children and for the generations to come," said AU Rector Brian Bech Nielsen in his opening speech.
CORC has been awarded a grant of 630 million DKK (84.7 million EUR) for a seven-year project from the Novo Nordisk Foundation, with the mission to develop novel innovative ideas and early technology platforms to solve the greenhouse gas-based climate crisis.
The AU rector strongly believes in the alliances and collaborations that have been built to help CORC succeed in its mission. While the hub and management of the center is based in Aarhus, CORC includes 10 research groups at universities in Aarhus, Copenhagen, Tübingen, Utrecht and Stanford, where the groups are working across their fields of chemistry and life science to develop the center's first research tracks in carbon removal.
Mads Krogsgaard Thomsen, CEO of the Novo Nordisk Foundation, pointed out in his speech, that the Foundation not only seeks to stimulate research, but also innovation:
"Innovation is the process of turning great research into something that can benefit the entire society, and thereby facilitate the green transition. CORC is a future lighthouse, a lighthouse within carbon capture and within CO2 conversion into meaningful substances that can mitigate climate change," he says.
Many of CORC's partners and industrial collaborators attended the opening event, and they took the opportunity to network and getting to know each other. The Executive Director of CORC, Alfred Spormann, explained in his speech, how the unique set-up of the Center ensures that the solutions developed are scalable and implementable, by analyzing and modelling them early on.
"We must work together, in sync with each other, so that we understand each other, and we understand what it needs to move rapidly forward," Spormann pointed out.
Kh Marie's musical feature formed a beautiful atmospheric conclusion to the official opening of CORC. Her song about the musical sound of wind turbines that are spread across the Danish landscape introduced a new, poetic angle to the innovation of future technologies.