Folkemøde 2022: To solve the climate crisis we have work on a gigaton scale!
Meet the Novo Nordisk Foundation CO2 Research Center at The People's Meeting "Folkemødet" at the island Bornholm. The center will have a debate on the CO2 problem on Friday 17 Jun at Aarhus University's research vessel AURORA.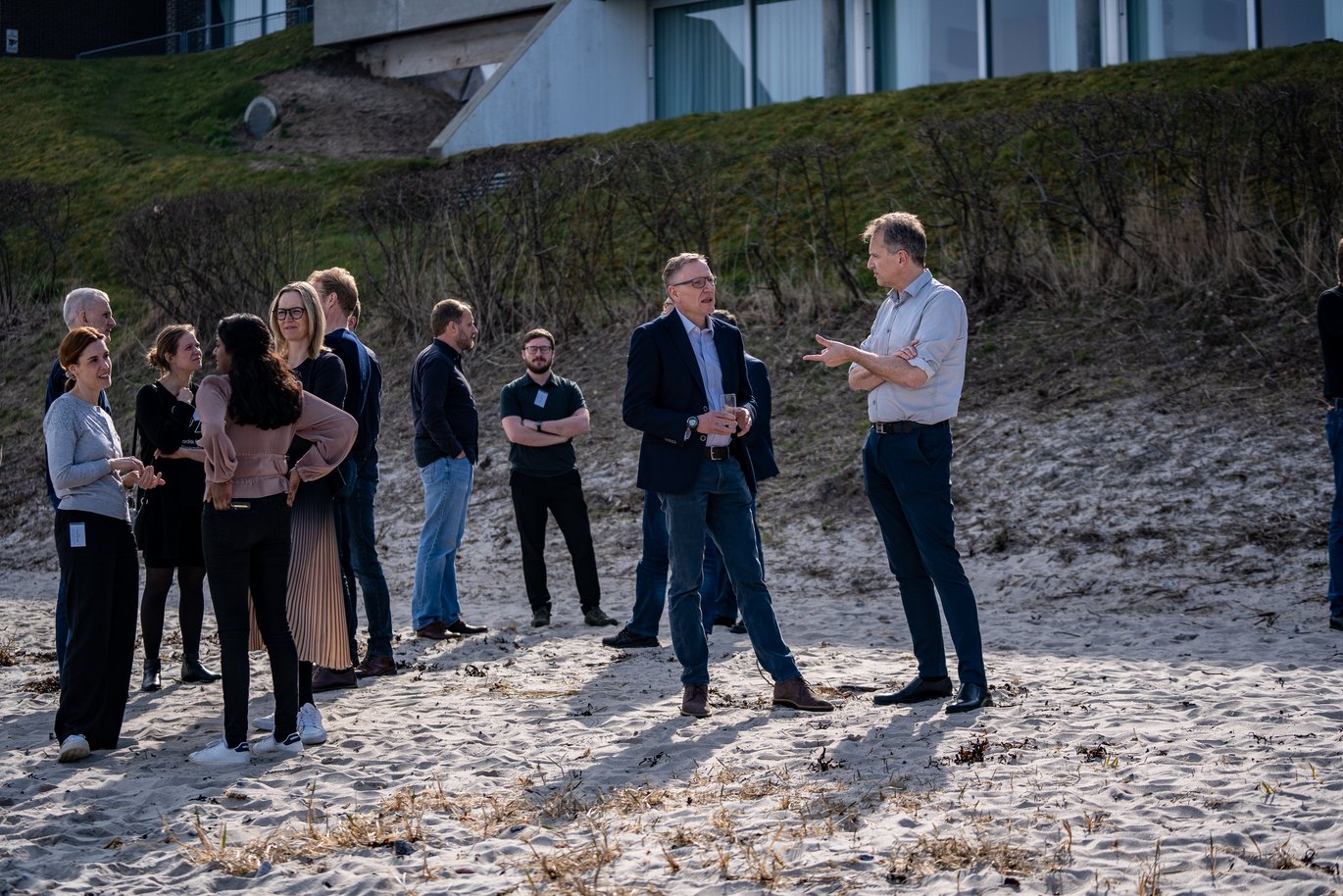 Info about event
Time
Friday 17 June 2022,
at 10:45 - 11:45
Location
AURORA, Aarhus University's Research Vessel, located in Allinge Havn
Organizer
Novo Nordisk Foundation CO2 Research Center, Aarhus University
In 2050, the world has the ambition to reach CO2 neutrality, however, in 2021, worldwide CO2 emissions were 36 gigatons to the atmosphere. Why do we need to think in new ways and scales to solve one of our largest societal problems? The new Novo Nordisk Foundation CO2 Research Center, directed by Alfred Spormann, develops nvel science and early technologies for CO2 capture and conversions at scale, involving research, industry, and policymaking leaders.
An integrated approach is necessary because solutions cannot be found in any discipline. Because of the enormous scale and costs involved, any new technical solution needs to add value to society. But what technologies should we focus on, and how do we scale the solutions to industry? Come and hear the views of different parties on how to solve the climate crisis.
In this debate, researchers, policymakers, and industry discuss how new ways of conducting and implementing science will contribute to solving the climate crisis.
Moderator:
Lykke Friis, Tænketanken Europa
Panel:
Rasmus Helveg Petersen, Member of the Folketing, The Social Liberal Party (Radikale Venstre)

Mads Peter Zacho, Head of Industry Transition, Maersk Mc-Kinney Møller Center for Zero Carbon Shipping

Christina Lunde, Senior Science Manager, Novozymes

Christian Ibsen, CONCITO

Alfred Spormann, Professor and Executive Director, Novo Nordisk Foundation CO2 Research Center