CORC Carbon Forum: The transition to a green energy future without Russian gas
The CORC Carbon Forum is a new platform for discussions on how to accelerate the green transition and on the role of carbon in the future. The first event in this forum will focus on how we secure a transition to a green energy future without Russian gas in Europe. Join us for expert talks, panel debates and networking in Copenhagen on 7th December 2022!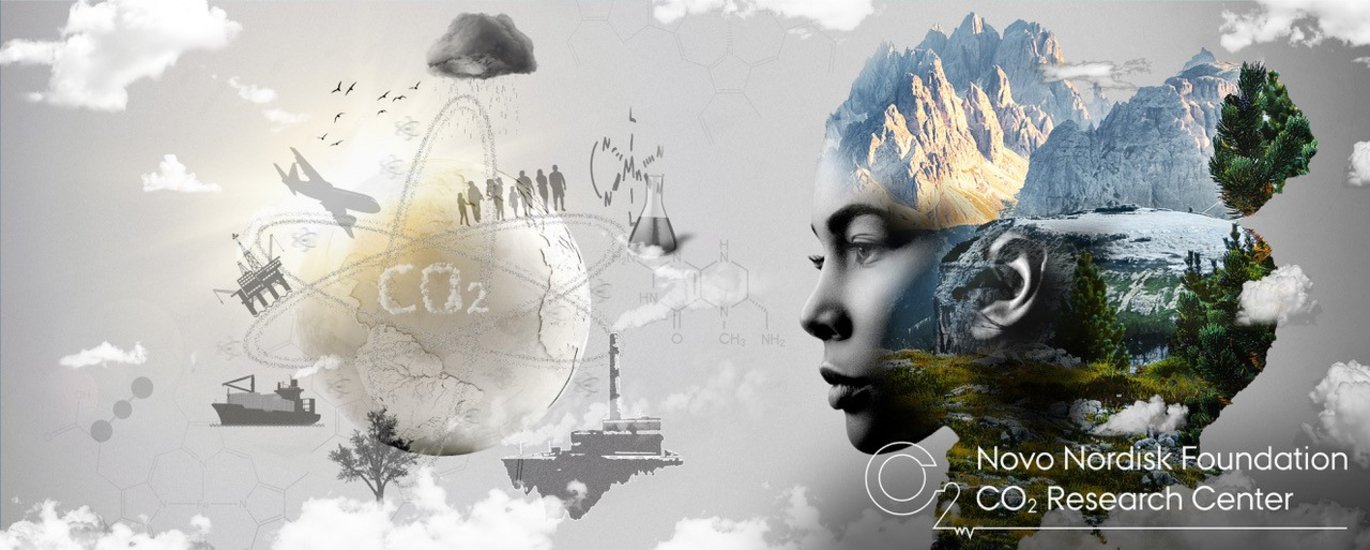 Info about event
Time
Wednesday 7 December 2022,
at 11:30 - 16:30
Location
Tempelriddersalen, Ny Kongensgade 9C, 1472 Copenhagen K. - OR PARTICIPATE ONLINE
Organizer
The Novo Nordisk Foundation CO₂ Research Center
Register
No later than Tuesday
6

December 2022,

at 23:00
---
---
Join us for the first CORC Carbon Forum
This first edition of the CORC Carbon Forum kicks off the series with a focus on decarbonizing hard-to-abate sectors and the role of carbon-neutral alternatives to natural gas in this transition. Electrifying industrial processes where possible and producing carbon-neutral methane gas is pressing in the light of the imminent energy crisis and the climate crisis.
How do we decarbonize Europe's energy system and, at the same time, find solutions for becoming independent of Russian gas?
What considerations and challenges are at play?
What will the role of gas in Europe be in the future?
What role does science play in finding new and viable solutions?
And what are the alternatives?
How do we unleash the innovative potential of ecosystems in Denmark and abroad to deliver on developing and scaling emerging technologies needed for the green transition?
Together with experts we will set the stage for a debate where information and differing views will be presented, and above questions will be explored. As a keynote speaker, we are welcoming Professor Bruce Logan from Penn State University to present one of the promising solutions for producing green methane from CO2. See the entire agenda below.
We invite policymakers, industry, organizations, civil servants, and other relevant stakeholders to join the discussion.
Program:
11.30-12.00: Light lunch will be served
PART I: WELCOME TO THE CORC CARBON FORUM
12:00: How do We Get Denmark, the EU (and the World) on Track Towards a Sustainable Energy Future?
Mads Krogsgaard Thomsen, Professor and CEO, Novo Nordisk Foundation - in conversation with moderator Ida Ebbensgaard.
12:15: Welcome and Scope of CORC Carbon Forum
Alfred Spormann, Professor and Executive Director, Novo Nordisk Foundation CO2 Research Center (CORC)
12:30: A Global Path from Today's Energy Crises to Long-term Climate Goals
Simon Bennett, Energy Technology Analyst, International Energy Agency (IEA)
12:45: Regulatory Environment in Denmark and Europe for Rapid Implementation of New Energy and Climate Technologies
13:00: Which Handles do we need to Tweak to Speed up the Green Transition in Europe?
13:15: Panel I: Which Solutions are Needed to Decarbonize Europe and Move Beyond the Dependence of Russian Gas? - A Reality Check
Simon Bennett, International Energy Agency
Ulrich Bang, Senior Director, Energy, Environmental and Climate Policy, Dansk Erhverv
Marta Victoria, CORC/Aarhus University
Theresa Scavenius, MP, Alternativet
COFFEE BREAK (approx 13:45-14:15)
PART II: HOW DO WE ACCELERATE A GREEN ENERGY FUTURE IN EUROPE AND MOVE BEYOND DEPENDENCE OF RUSSIAN GAS?
14:15: Keynote: Microbial Electrotechnologies for Converting CO2 into Natural Gas and Chemicals
Bruce E. Logan, Professor and Director of Institute of Energy & the Environment, Penn State University
14:45: Scaling of Biogas Production for Replacing Fossil Natural Gas
15:00: Panel II: How do We Move Forward and Which Challenges are There?
Q&A from the audience
15:40: Closing Remarks by Executive Director of CORC, Professor Alfred Spormann
15:50: Networking and refreshments
---
ABOUT THE CORC CARBON FORUM
The Carbon Forum is a recurring debate event targeting policymakers, industry, civil servants, organizations, and other decision-makers. The Forum serves as a platform for discussions on the interconnectedness between technical, economic, and socio-economic elements of the green transition, the dilemmas we face and what it takes to implement well-balanced strategies and solutions.
For more information or questions, please contact Director of Communication, Tina Fruelund: fruelund@corc.au.dk tel. +45 29 21 96 32.