CORC CO₂ Research Talks with Matteo Pasquali and Alfred Spormann
CORC invites researchers, policymakers, industry partners, entrepreneurs and stakeholders to participate in our monthly online CO₂ Research Talks. The second talk of 2023 will be on 15 February with prof. Matteo Pasquali from Rice University and prof. Alfred Spormann from Stanford University.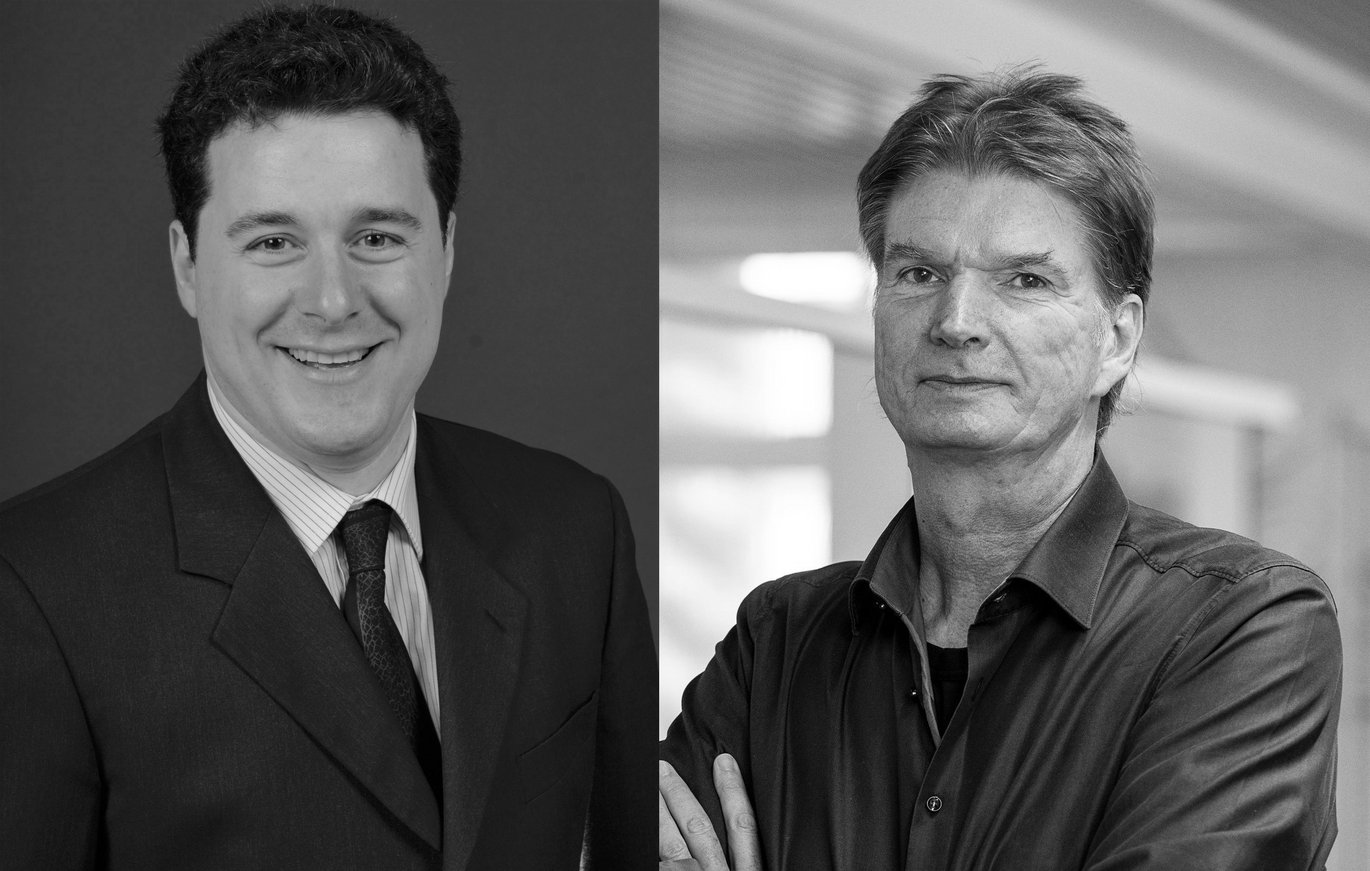 Info about event
Time
Wednesday 15 February 2023,
at 16:00 - 17:30
Organizer
The Novo Nordisk Foundation CO₂ Research Center
Register
No later than Wednesday
15

February 2023,

at 15:38
We're excited to present Dr. Matteo Pasquali, professor of Chemical & Biomolecular Engineering, Chemistry, and Materials Science & NanoEngineering at Rice University to present alongside Dr. Alfred Spormann, professor of Civil & Environmental Engineering and Chemical Engineering at Stanford University as well as the Founding Director of CORC.
Research into Carbon Nanotube Synthesis
The Pasquali Lab's CF2 group, led by Prof. Matteo Pasquali, is developing sustainable high-value carbon materials (primarily Carbon NanoTubes (CNTs) and structures made from them) for metals displacement, paired with the production of clean hydrogen. CNT synthesis method splits CH4 (or other abundant hydrocarbon feedstocks) into solid CNTs and H2. This method has the dual advantage sequestering carbon as a solid that would otherwise be released as CO2 if burned, and generating hydrogen that can be used as a clean fuel. In this case, the solid carbon nanotubes (CNTs) are processed in the Pasquali lab to create fibers that are as soft and flexible as silk, stronger than the Kevlar, and almost as conductive as copper (on a mass basis). As such, CNT fibers have several advantages over metals for a variety of applications (e.g., electrical contacts for biomedical sensing, long range power transmission, high strength cables, weight reduction in land and aerospace vehicles). Furthermore, these CNT materials are completely recyclable with minimal material property loss in fibers made from recycled vs pristine CNTs. By coupling synthesis, material development, and recycling of CNT materials, the Pasquali lab is at the forefront of the effort to de-COX-ify our world.
Dr. Pasquali is a A.J. Hartsook Professor, Chemical and Biomolecular Engineering, Professor, Chemistry and Materials Science and Nanoengineering at Rice University and the Director of Carbon Hub.
Microbial Electrosynthesis for carbon conversion
Dr. Spormann and his group are researching how microbial electrosynthesis can be used as a novel means to produce CO2-neutral biofuels and commodity chemicals. His research group has been studying extensively acetogenic bacteria, methanogens, and chain-elongating bacteria including for direct and indirect electron uptake via electrosynthetic systems.
Read more about the CORC CO2 Research talks series and see more upcoming talks here.