CORC CO₂ Research Talks with Philip Jessop and Troels Skrydstrup
CORC invites researchers, policymakers, industry partners, entrepreneurs and stakeholders to participate in our monthly online CO₂ research talks. We are excited to announce the speakers for the December edition of the speaker series: Philip Jessop and Troels Skrydstrup.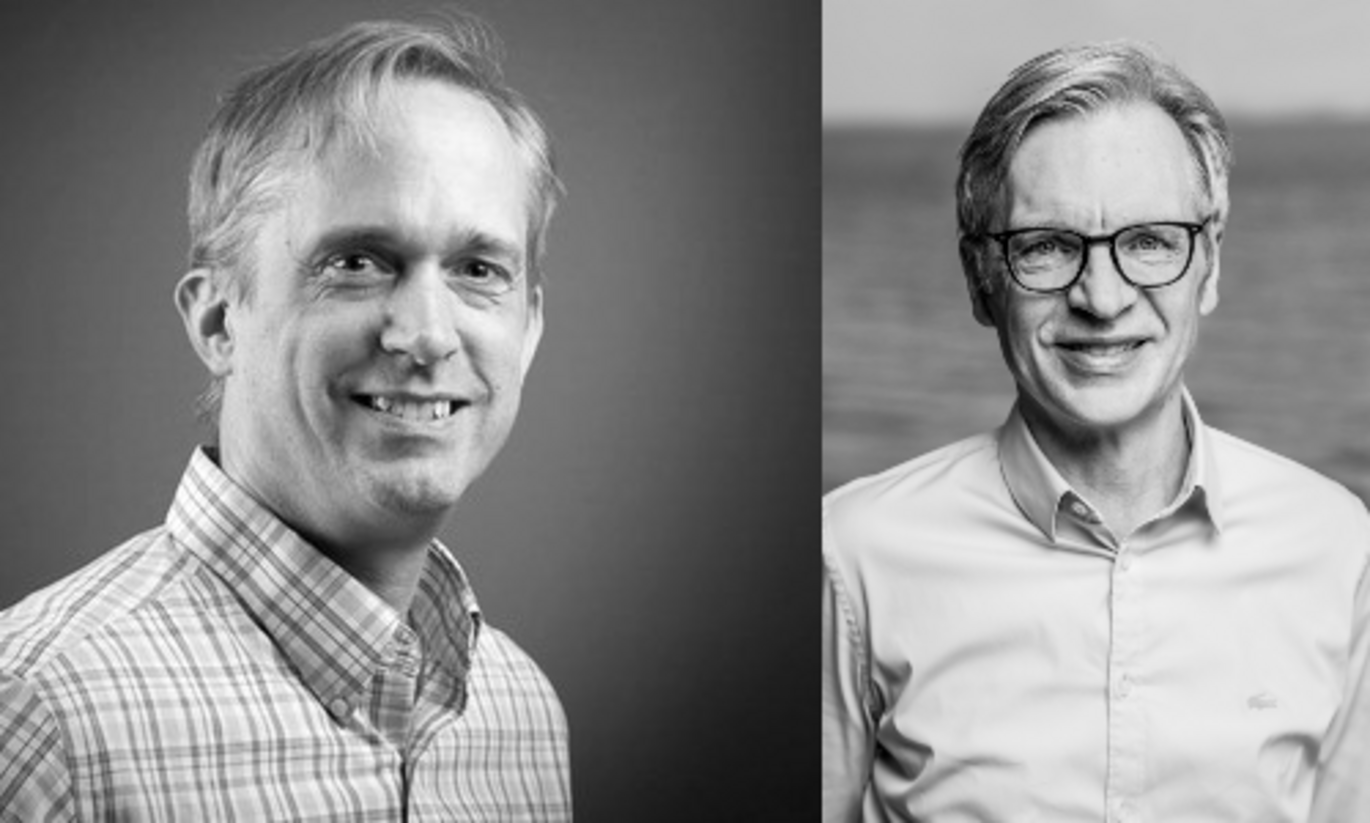 Info about event
Time
Wednesday 14 December 2022,
at 16:00 - 17:30
Organizer
The Novo Nordisk Foundation CO₂ Research Center
Register
No later than Wednesday
14

December 2022,

at 12:00
The forth edition of the CORC research talks will take place on 14 December 2022, and we are excited to announce talks from Dr. Philip G. Jessop and Dr. Troels Skrydstrup.
Philip Jessop: Helping Chemistry Go Green
Philip Jessop is a Professor in Organic and Inorganic Chemistry at Queen's University in Kingston, Canada. His research area is primarily the utilization of CO2 in order to reduce energy and materials consumption in industrial processes and products. In his CO2 Research Talk, he will focus on how he works on identifying ways of recycling waste carbon dioxide
Most people recycle used cans, bottles, and paper, but how many consider recycling carbon dioxide? Power plants, cement factories, and breweries rarely recycle the carbon dioxide they emit as waste gases.
Dr. Philip Jessop, Canada Research Chair in Green Chemistry, wants to make the chemical and energy industries greener by identifying ways of recycling waste carbon dioxide. Dr. Jessop believes reusing carbon dioxide can help the environment and make industrial processes more efficient and economical, using less energy and fewer raw materials.
Dr. Jessop focusses on the design of "switchable" or "smart" materials, including solvents and detergents, to make these separation steps much easier. His research will lead to the development of flexible switchable materials. The result will simplify separation processes, using less energy, consuming fewer raw materials, and recycling more materials, including waste carbon dioxide.
Troels Skrydstrup: From Plastic Disassembly to Carbon Capture with Waste Plastic
Troels Skrydstrup is a Professor of Organic Chemistry at the Department of Chemistry and the Interdisciplinary Nanoscience Center at Aarhus University. Troels is also the co-director of CORC.
In this short talk, Troels will present work leading to our initial studies on the use of waste plastics for carbon capture. He will commence by summarizing his group's work on the catalytic disassembly of different plastics to base chemicals, including polyurethanes and epoxy composites. Thereafter, he will show their recent work in the chemical transformation of plastic materials, such as polyacrylonitrile, to new materials that have the capacity to bind CO2. Efforts on other plastics will also be covered.
Read more about the CORC CO2 Research talks series and see more upcoming talks here.