The journey to the year 2040: A sound walk in a sustainable society
Join us for a journey into the future at the Danish Democracy Festival where we explore how society and life could be when we reach our climate goals and are climate neutral.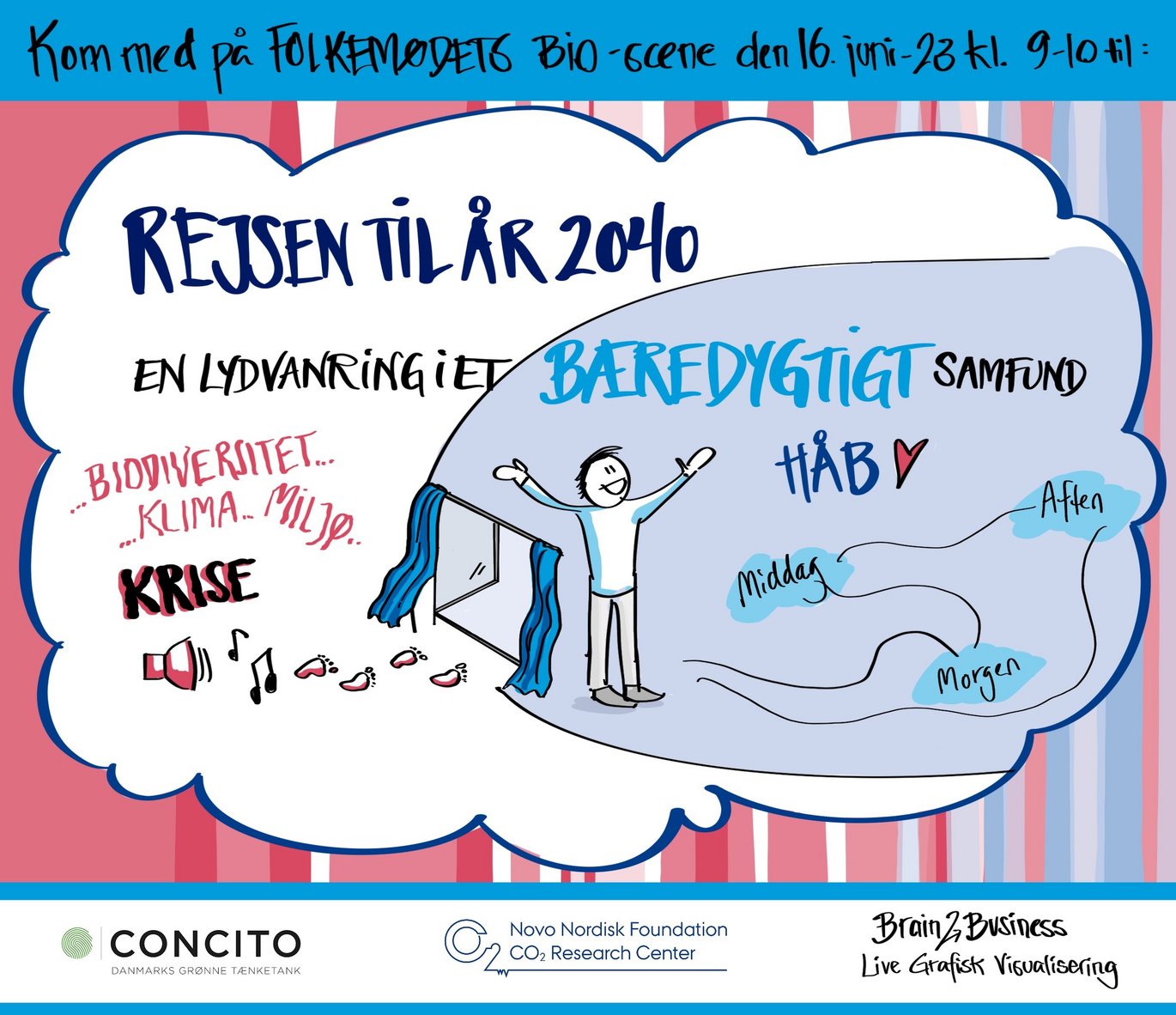 Info about event
Time
Friday 16 June 2023,
at 09:00 - 10:00
Location
G9 BIOscenen (Allinge, Bornholm, DK)
Organizer
CONCITO, Brain2Business and Novo Nordisk Foundation CO₂ Research Center
We must radically transform our society. The climate, environmental and biodiversity crisis necessitates that we change the ways we live significantly and urgently. It requires new ways of producing and consuming. Those are the facts. But if scientific facts were sufficient, we would have restructured society long ago. In order to achieve a rapid and necessary transition, we must be able to imagine new forms of everyday life and society. People need hope in order to act. Therefore, the dystopian climate science must be supplemented with meaningful visions. Instead of a future associated with loss and grief, we must create space for positive ideas about a resource-rich and sustainable future.
The purpose of this sound journey is to create time and space to unfold the inner universe of imagination. The journey is guided through a series of physical and social landmarks, to which the imagination can be attached. During the event, performances and shared experiences are visualized and collected on a common graphic.
Come along on the journey on 16th June at the Danish Democracy Festival "Folkemødet"! The event is organized by CONCITO, Brain2Business and CORC and will take place at BIOscenen (G9), the stage for future biosolutions and ideas sponsored by Novo Nordisk Foundation, Danish Confederation of Industries and Danish Chamber of Commerce.